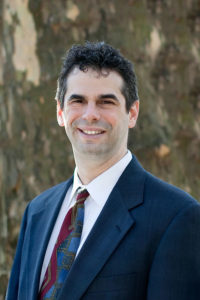 Get Ready to Educate and Advocate in 2017
As we roll up our sleeves for 2017 and begin to dig into the possibilities that lie before us as architects, I wish to extend greetings to our membership and take a moment to introduce myself and tell you about what your chapter leadership is planning for the year ahead. I am Gary Lader, chapter president. I work in Bethlehem for Bonsall Shafferman Architects and Space Planners. I'm a relative newcomer to the Lehigh Valley, having lived here for 12 years now. My wife Jennifer and I have three boys and we also live in Bethlehem. I feel fortunate in that regard, to live and work within our community. I also serve on our local historic conservation board that covers South Bethlehem and West Bethlehem. I believe that all architects are focused on the greater good, designing beautiful buildings to help make our communities better places to live and work.
Our chapter board focuses on the following mission statement: 'To serve the community of architects and allied professionals through education and advocacy. To elevate public awareness of our profession. To encourage and nurture emerging professionals.'
As a professional organization, do you feel that this adequately reflects your needs and values? Please reach out to me by phone or email with your comments.
Gary A. Lader, AIA Leed AP
glader@bsaia.com
610-866-0505 ext. 309
---